This Bolzano to Venice cycling holiday takes you from the alpine splendour of the South Tyrol, via gorgeous Lake Garda and enchanting Verona, to Venice – the Queen of the Adriatic. This wonderfully diverse itinerary will delight and enthral offering new and varied sights and experiences each day.
High peaks, green valleys and tumbling rivers characterise the first two days of the tour. This is followed by the grand serenity of Lake Garda with it's pretty fishing villages and deep placid waters. Onwards then across the plain to the magical and historical city of Verona where the impressive Arena and medieval old town await.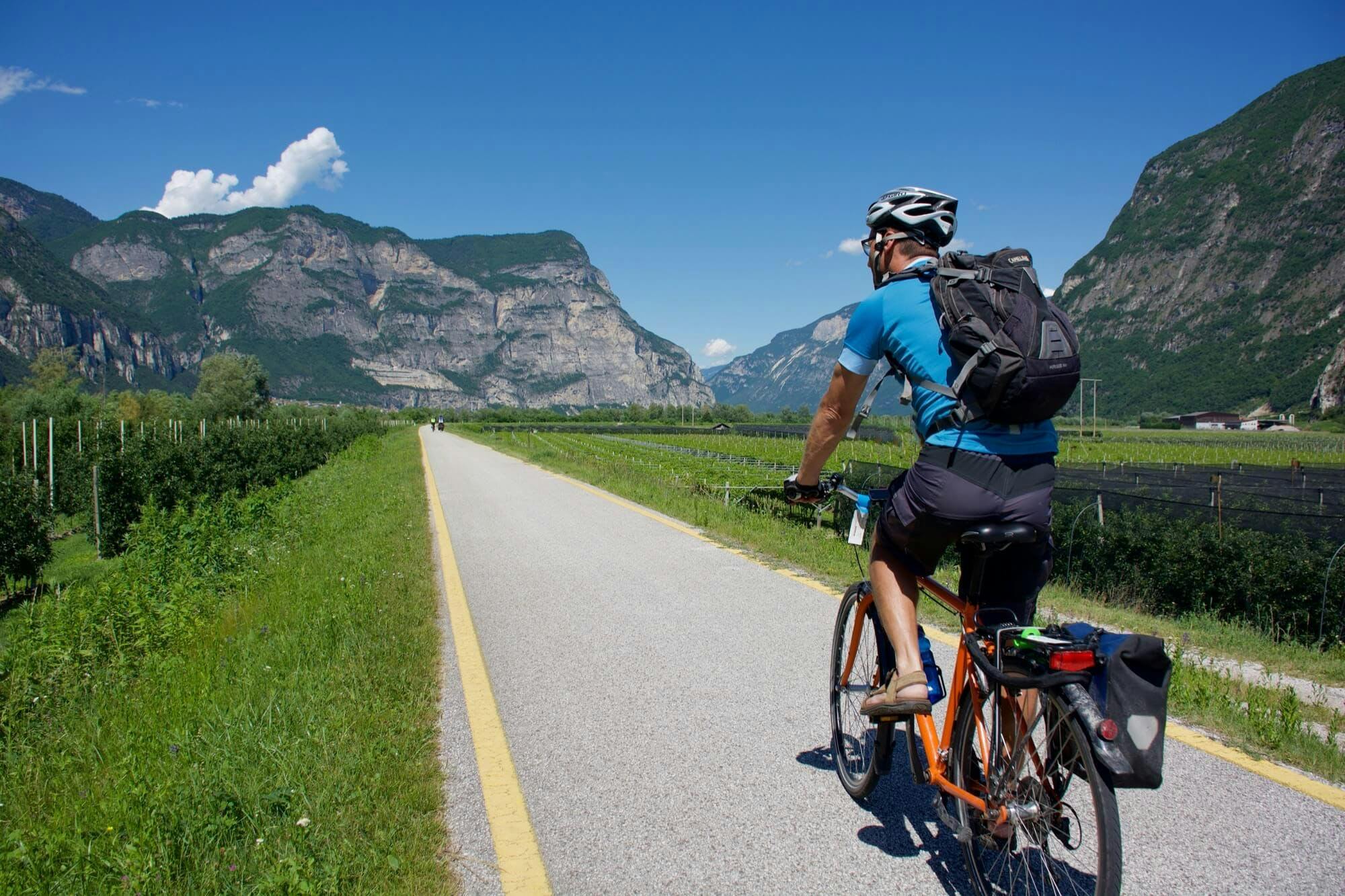 On the Adige bike path near Salorno
Carry on eastwards through rolling hills and open countryside to the Renaissance city of Vicenza with its fabulous Piazza and Palladian Villas. From there you ride along the Bacchiglione River to Padova, home to the Giotto Chapel and the largest square in Europe before pedalling on to Venice – a fitting finale to such a great cycle tour.
This leisurely cycling holiday follows cycle paths and quiet country roads with some short sections along slightly busier roads. The route is mostly level with one hilly section just before Lake Garda and another as you approach Vicenza. Neither are too serious however and this tour is well within the reach of most cyclists.