A relaxing Umbrian cycling break packed with scenic rides through the breathtaking Umbrian valley. Stay in the charming, historical towns of Assisi, Spello and Bevagna, enjoying excellent wines and delicious Umbrian cuisine along the way.
This green fertile valley is the perfect venue for a relaxing, romantic cycling break. Quiet lanes lead you past olive groves and vineyards to stunning, medieval, hilltop towns. Park the bikes and wander the winding streets of these atmospheric little places that have changed little over the centuries.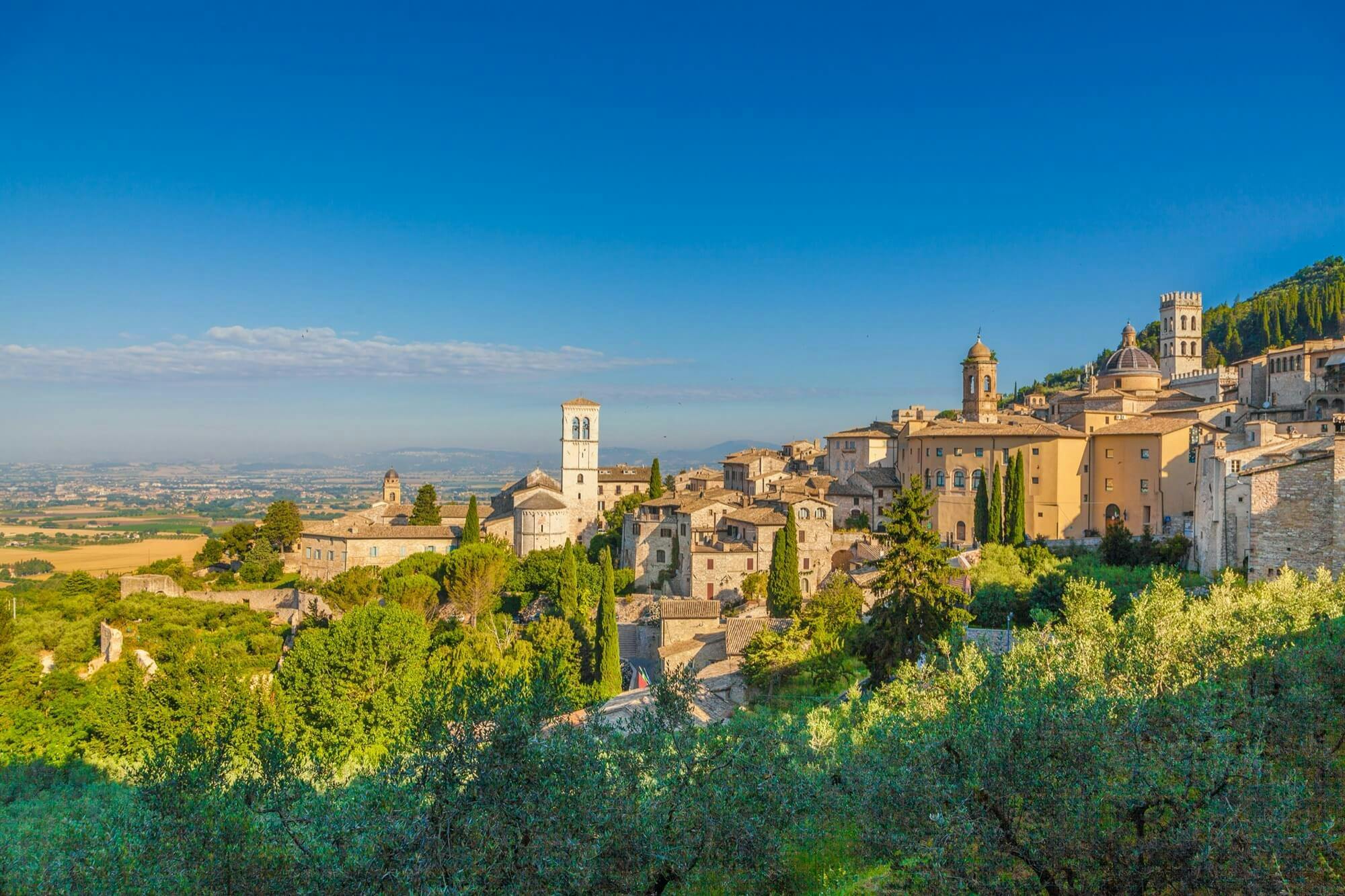 Assisi
This region produces some of Italy's finest wines and in the surrounding hills there are no less than four listed areas of D.o.c. (denominazione di origine controllata): Torgiano, Assisi, Montefalco and the Monti Martani. Two tasting sessions allow you to sample a variety of these delicious local wines.Of course Umbria is also famous for its wonderful food and on this holiday you are invited to enjoy a pre booked dinner in a local restaurant featuring local specialities.
This cycling is quite easy as you are cycling mostly along the valley floor. There are a few short climbs, usually on the way up to some of the hilltop towns but the daily distances are relatively short so this tour should suit anyone with a reasonable level of fitness.