This cycling holiday leads you through some of Austria's most impressive alpine scenery. Along the way you'll see picture-perfect alpine villages, serene mountain lakes, glistening glaciers, tumbling waterfalls and cavernous gorges. While you are always surrounded by alpine vistas, the route sticks to the valley floor offering relaxed cycling along bike paths and low-traffic roads.
This could almost be called the highlights of Austria tour. You start and finish in the charming city of Salzburg, famous with many for being the birthplace of Wolfgang Amadeus Mozart while for others it is inextricably linked with one of the most popular musicals ever made, The Sound of Music.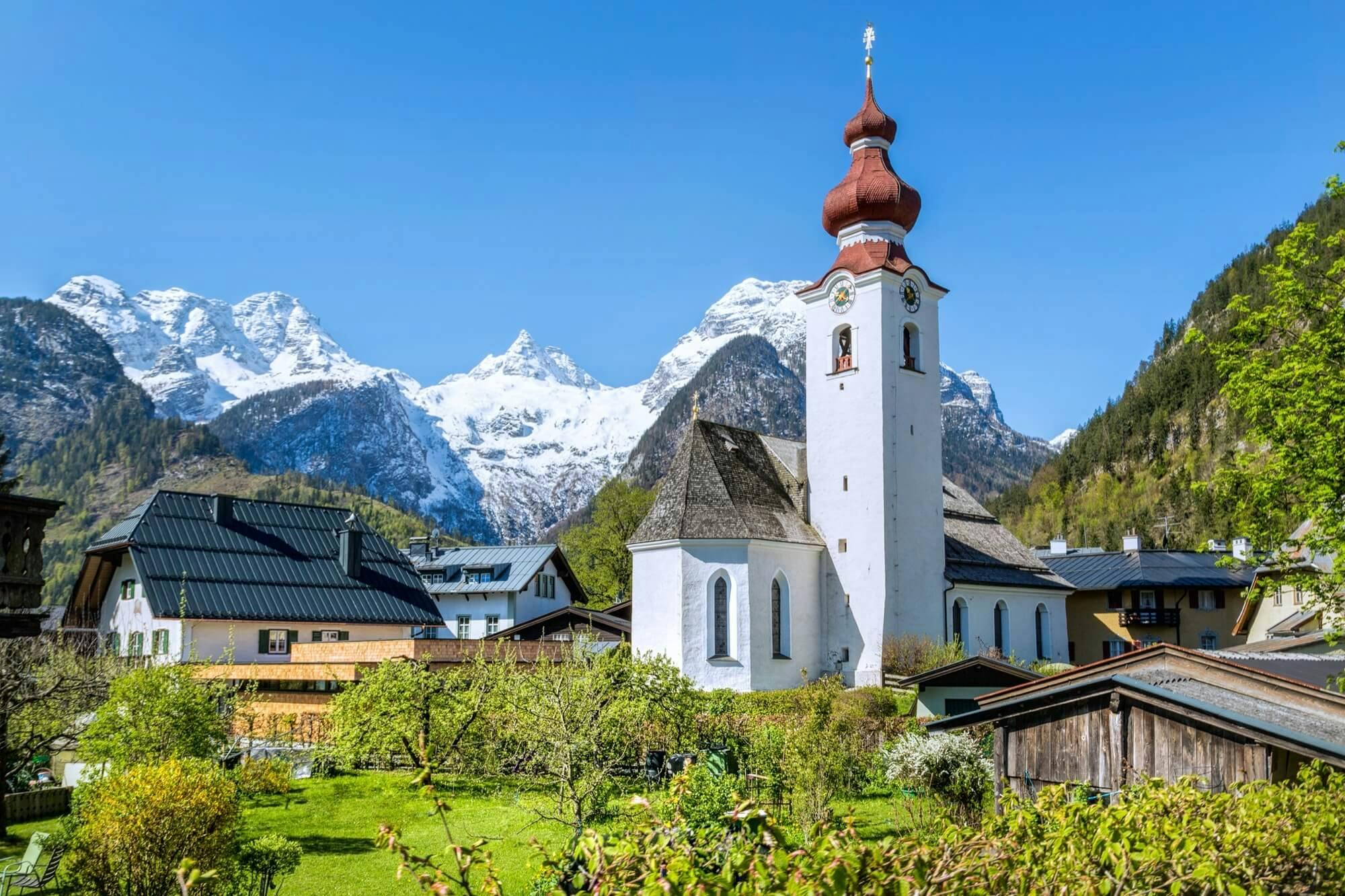 The pretty village of Lofer
Leaving the city you cycle into a world of lush meadows, mountain streams and towering peaks. The town of Zell am See on the shores of the Zeller lake has to be one of the most picturesque towns in the Alps. The Kitzstenhorn glacier above the pretty village of Kaprun is an awe inspiring sight as are the thundering waterfalls near Krimml. Stunning views and fresh mountain air are constants throughout the trip and each evening will be spent in cosy, idyllic alpine villages.
The route is mostly along bike paths and quiet roads. Any climbs are gentle and on the whole the route is reasonably level.