Another variation of our popular Salzburg to Adriatic Cycling Holiday, this slightly more relaxed 8 night version covers the route over 7 cycling days and focuses on offering extra special accommodation in lovely locations along the way. If you have the time to savour this extended version of alps latest and greatest leisure cycling route you will not be disappointed.
Your cycling adventure starts in the historic city of Salzburg in Austria on the banks of the Salzach River. Wander the winding alleyways of the old town and take in the sights including Mozarts birthplace and the Hohensalzburg Fortress.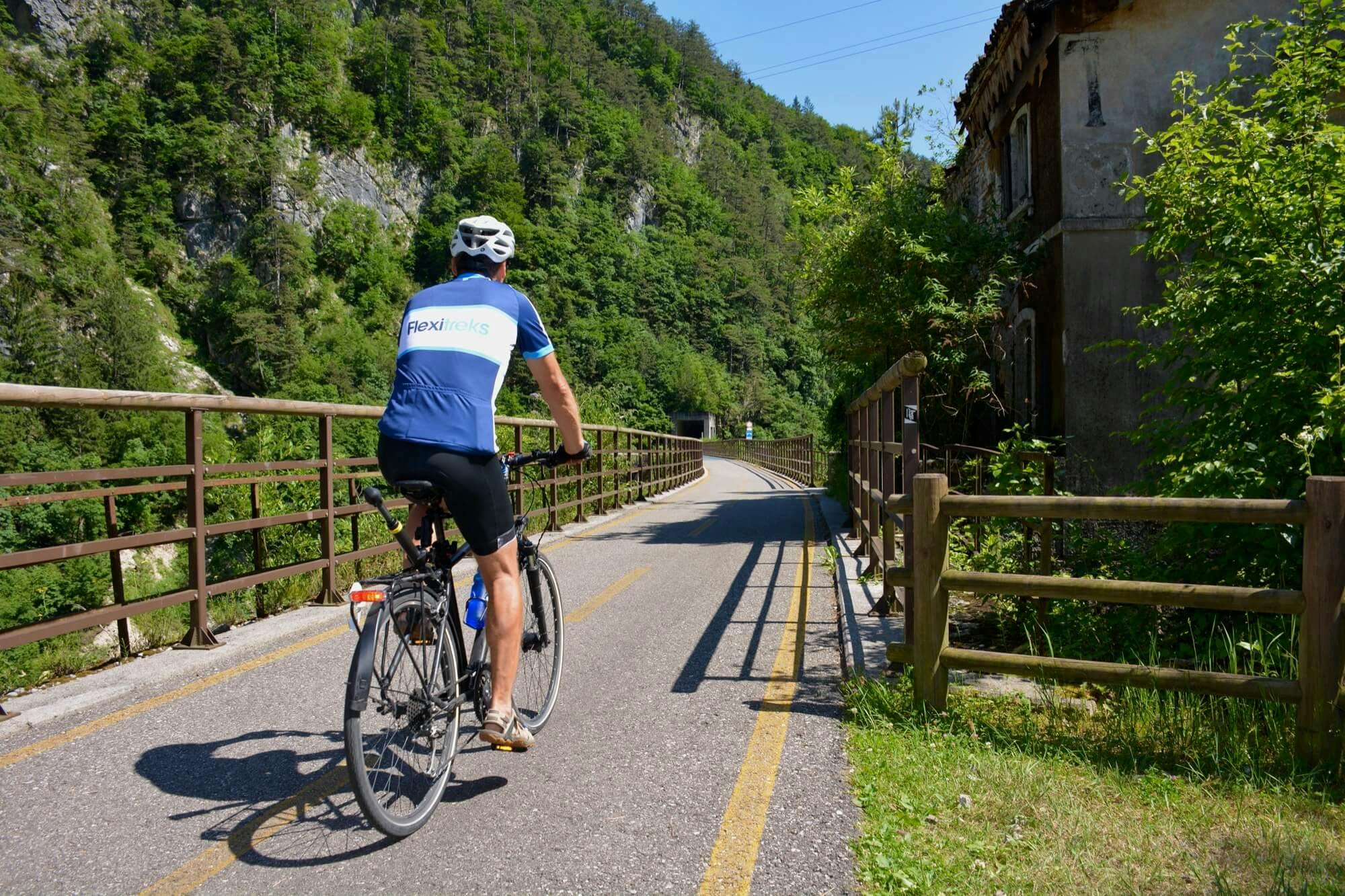 Between Tarvisio and Venzone
The Alpe-Adria cycle route leads you south from Salzburg into the heart of the alps and for the next six days the alpine backdrop to your ride becomes ever-more impressive, before a final day cycling across the Friuli plains to the journey's end on the Adriatic coast.
Being a PLUS route, you can be sure your accommodation along the way will be truly special, unique properties enjoying lovely locations in charming towns and resorts along the way.
Some of the highlights of this route include, a night in the old spa town of Badgastein with its iconic waterfall, the serene natural beauty surrounding you as you descend the Möll Valley to Spittal and the truly amazing cycle path through pristine alpine scenery between Tarvisio and Venzone.
The vast majority of this route is on cycle paths and quiet country lanes but there are a couple of short sections on slightly busier roads where this is unavoidable.
It's a moderate route and as such if you opt for a regular bike you'll need a good level of fitness to enjoy it as there are some climbs to contend with along the way. E-bikes are a very popular option and bring the route well within the abilities of leisure cyclists with an average level of fitness.