Base yourself in a comfortable hotel in Constance and explore the lake by bike using a menu of cycle routes and the extensive ferry services. A great way to enjoy Lake Constance by bike without moving on each day.
Constance is a lovely, bustling lake-side town on the Swiss/German border with a delightful old-town full of twisting alleyways, lined with quirky shops, taverns, restaurants and cafes. It has a pleasant harbour and a delightful lakeside promenade.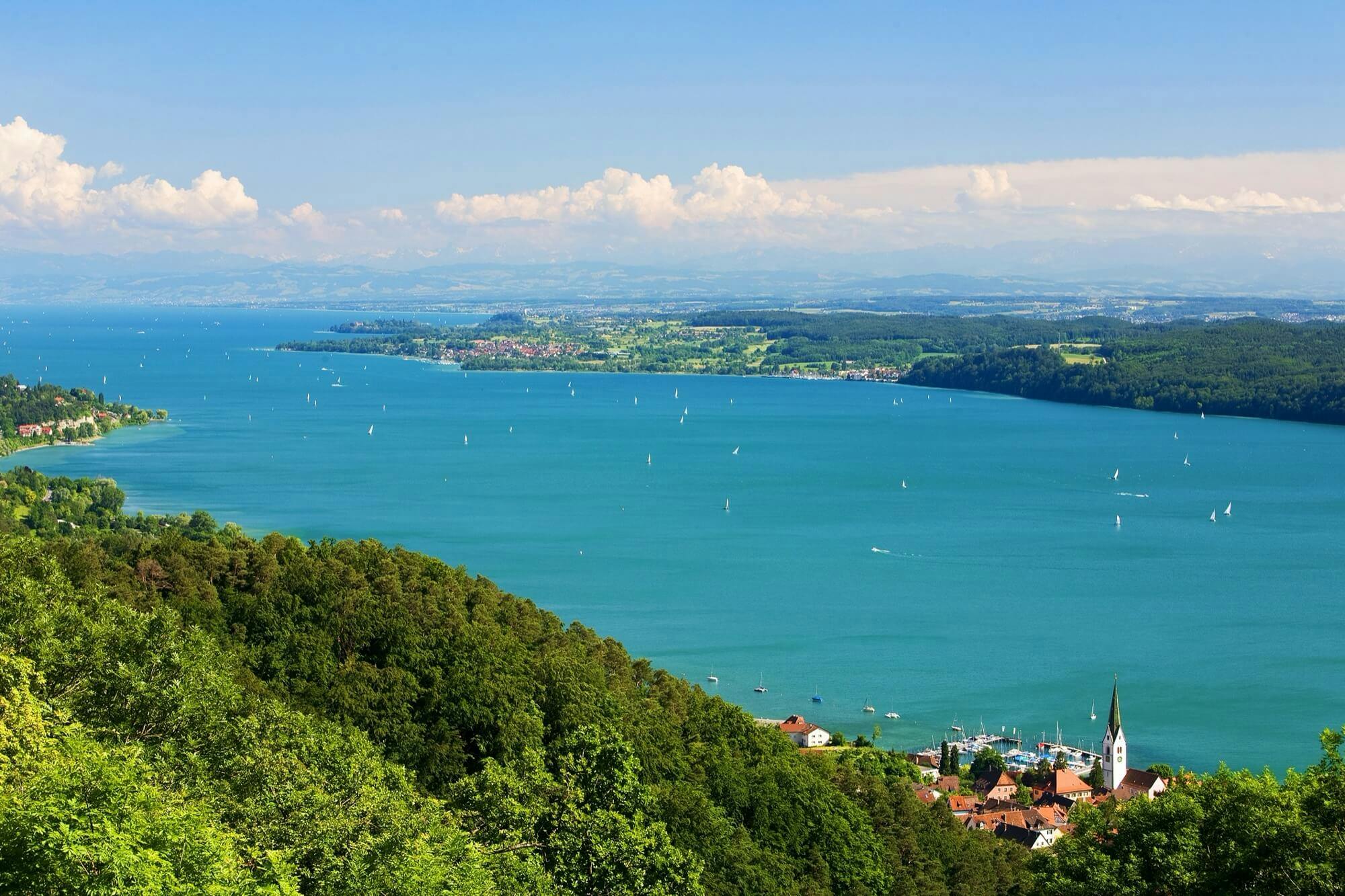 Lake Constance
On this 5 night holiday you will have 4 days to explore the lake by bike, selecting daily rides from a list of suggested routes.
Take the ferry to Meersburg and then follow the cycle path along the northern shoreline to Lindau, an idyllic little town seeming to float in the lake on its own tiny peninsula. Another ferry delivers you back to Constance in the afternoon.
A visit to the botanical island of Mainau where your senses will be saturated with colourful blooms and heady scents is a must and don't miss the enchanting butterfly house and elegant castle.
The ride on to Reichenau Island and then along the banks of the Rhine to the beautiful medieval town of Stein-am-Rhein is another highlight, as is the ride to the Birnau Monastery with its sensational views across the lake.
Most of the rides follow clearly marked cycle paths, often beside the lake itself. There are some undulations here and there but on the whole the going is easy and this holiday will be well within the capabilities of most leisure cyclists. E-bikes are an available option on this route.