Cycle along the Moselle, one of Germany's most beautiful rivers, through some of the regions finest wine growing areas, including the world famous Riesling vineyards. Spend time exploring the many wonderful towns and villages en route and perhaps enjoying a few 'tastings' after a day in the saddle.
This easy cycle route follows riverside cycle paths from the historic city of Trier, close to the Luxembourg border, to Koblenz, where the Moselle flows into the Rhine. Each day you will ride approximately 40km along the beautiful Moselle Valley.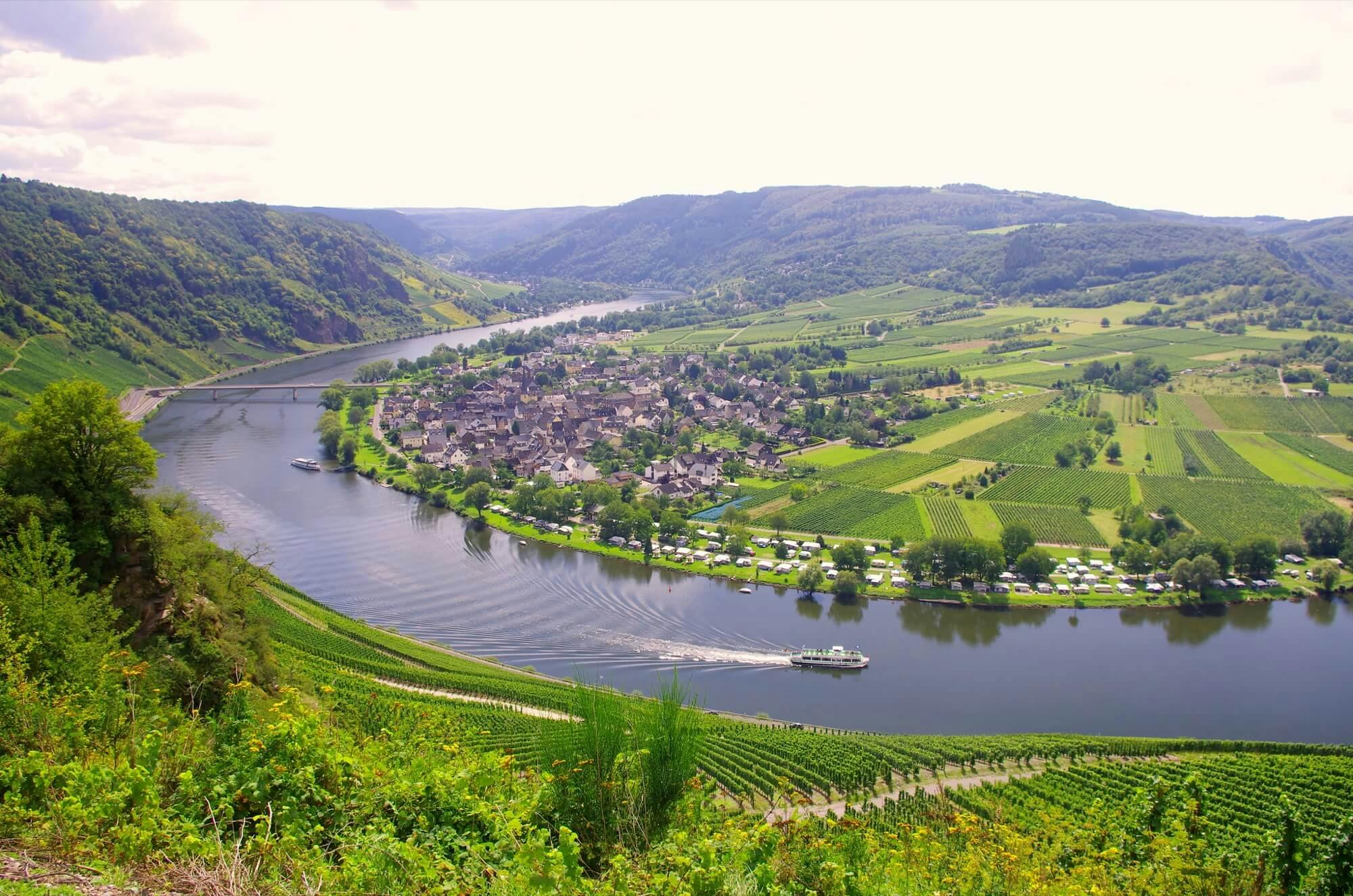 Trittenheim on the Moselle River
The route is level and not overly taxing so there will be plenty of time to stop and explore the delightful, riverside towns and villages that you will pass on the route.
Highlights of the tour include the Roman buildings in Trier, the wonderful market-square of Bernkastel, the beautiful village of Cochem and the ever-present majestic beauty of the Moselle Valley itself. Let's also not forget there will be ample opportunity to sample the region's fine wines and regional delicacies.
This is an easy cycling tour that follows riverside cycle paths and is suitable for everyone including families.