A short cycling break along the very scenic Venosta valley on an idyllic alpine cycle path beside the Adige river. Relaxed and easy leisure cycling at its best. Great scenery, pretty alpine villages and no traffic..
This 4 night cycling break leads you from the small village of Resia, at the head of the enchanting Venosta valley, through stunning alpine scenery, down to the medieval town of Bolzano. Along the way you will pass crystal clear mountain lakes, fairy-tale alpine villages, fruit orchards, pine forests and vineyards.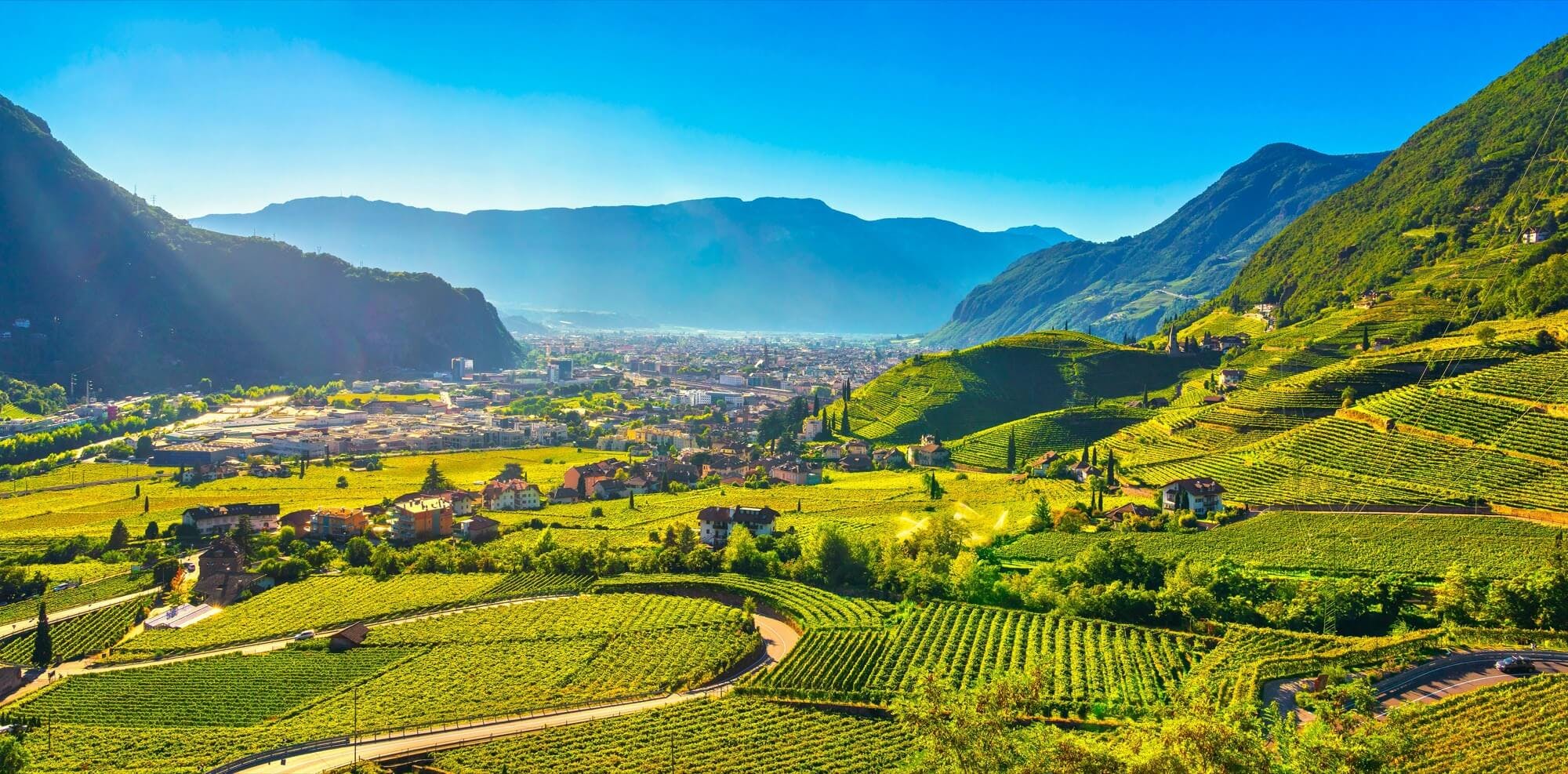 Bolzano
You'll actually be following a section of the famous Via Claudia Augusta, a trans-alpine path established by the Romans in 46 AD. The daily sections shouldn't take more than around 2 - 3 hours of continuous cycling at a leisurely pace so there is plenty pf time to stop and explore the pretty little villages you'll pass along the way.
The going is very easy and you'll be on a beautiful alpine cycle path the whole way. As such, this is an excellent choice for people who are new to cycling holidays and/or families with young children. You'll stay in comfortable hotels in charming alpine towns and villages along the route.