Explore Lake Constance, Lake Zurich and Lake Walen as well as the impressive Rhein Falls on this cosmopolitan cycling holiday that visits four different countries; Germany, Switzerland, Liechtenstein and Austria.
The trip is packed with lots of wonderful places to visit and things to see. Starting and finishing in Constance itself, a charming university city with winding cobbled streets and a small harbour lined with half-timbered buildings, the route leads you first alongside the romantic Untersee (lower lake) to the enchanting town of Stein am Rhein with its fairytale market square.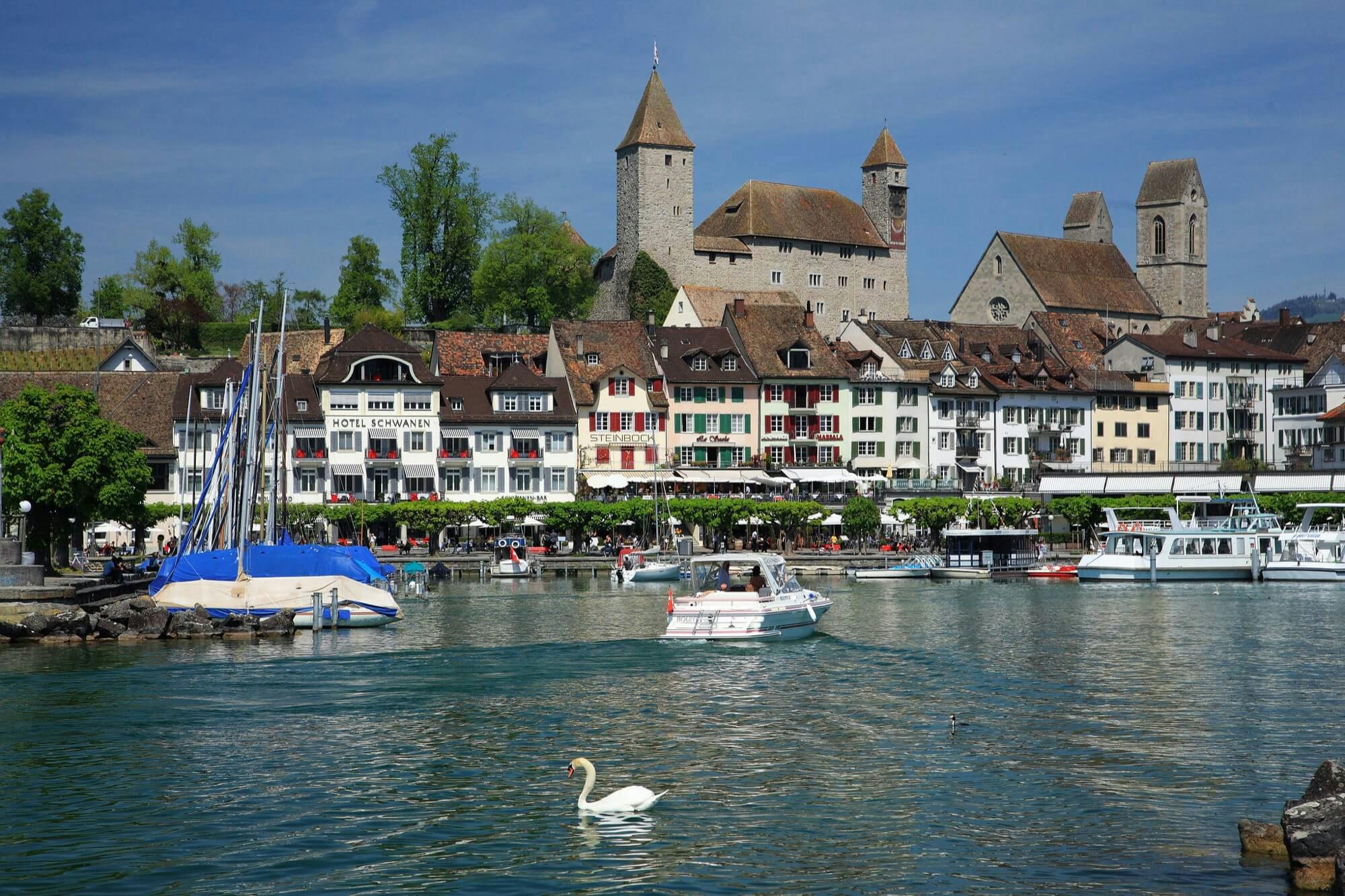 Rapperswil
Cycle to the canton (state) capital of Schaffhausen, dominated by a majestic sixteenth century fort; take a boat trip to the spectacular Rhine Falls – the largest plain waterfall in Europe; spend the night in vibrant, cosmopolitan Zurich, Switzerland's largest city, where you'll be spoilt for choice with its upmarket shops and restaurants, theatres, museums and galleries. Cycle through scenic towns and alpine villages such as Rapperswill on Lake Zurich, stopping to explore at your leisure.
This self-guided tour follows cycle paths, quiet lanes and minor roads. The route is mostly flat but you will encounter some slightly more hilly sections in the Appenzell region on route to St. Gallen.